Dear Sugar Land Residents,

I love Sugar Land! For over 27 years, my husband and I have lived here in District 4, which now includes Greatwood.

Thank you for giving me the opportunity to be your voice on City Council. I am committed to keeping our city a place we are proud to call home. Safety and mobility continue to be my top priorities. It is also important to balance high-quality City services with keeping the tax rate as low as possible.

Please let me hear from you so I can learn what is important to you and your family. To find out more about me or to contact me, please connect with me on Facebook at Carol for Sugar Land, email me at
carolforsugarland@gmail.com
, go to the Contact tab on this website, or call me at 281.923.8818.

I humbly ask for your vote and support in the upcoming election so I can continue to be your voice on City Council!
Sincerely,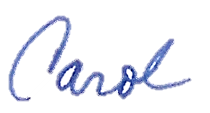 Carol McCutcheon


P.S. May I put a sign in your yard? Would you like to volunteer or make a campaign contribution? Please let me know. Thank you!
RE-ELECT Carol McCutcheon, the People's Voice
Sugar Land City Council Member District 4